Jump to PARTHENON Society website http://www-lab09.kuee.kyoto-u.ac.jp/parthenon/NTT/index_e.htm.


Sorry, now under construction.
Some pages are written in Japanese.
---

Read Me First!

What is PARTHENON?


PARTHENON User's Manual


More Information about PARTHENON
---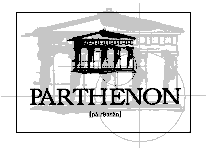 What's New! (in Japanese)
Last Updated : Aug. 18, 2004
All what we provide on this site are retained by Nippon Telegraph and Telephone Corporation (NTT).
NTT does not assume any legal liability or responsibility for the accuracy, completeness, or usefulness of any information, apparatus, product of process disclosed on the server or other material accessible from the server.
PARTHENON is a trademark of Nippon Telegraph and Telephone Corporation.
For the use of PARTHENON logo mark, permission of NTT DATA Corporation needs to be obtained.
---
Click here for Japanese.
Click here for Spanish.
---
Copyright © 1997 Nippon Telegraph and Telephone Corporation