Yu bi Yomu
A new software to read dynamic text using a tablet PC


Features of Yu bi Yomu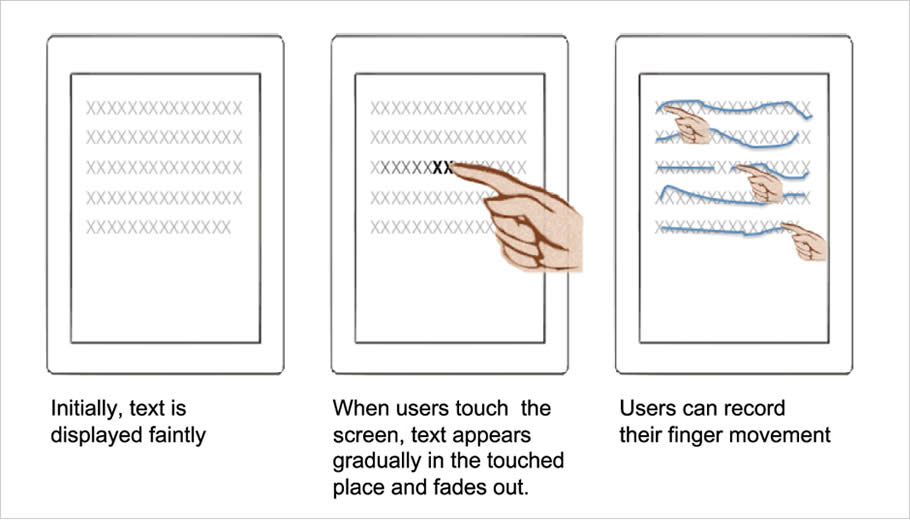 >> Dynamic contrast change by user's trailing
Manipulating time course settings of dynamic color changes leads to various reading expressions.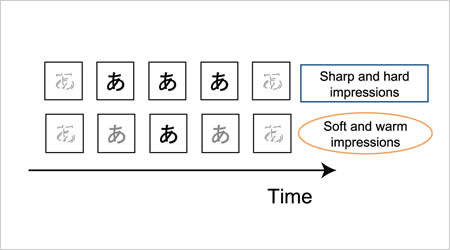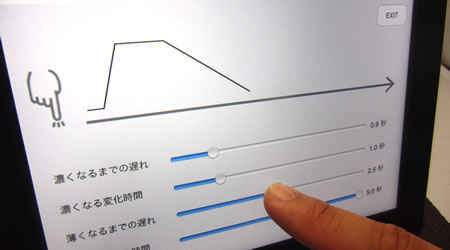 >> Recording the user's trailing behavior
"Yu bi Yomu" records the users' trailing behavior, and replays it in several formats Trailing records from different users can be superimposed.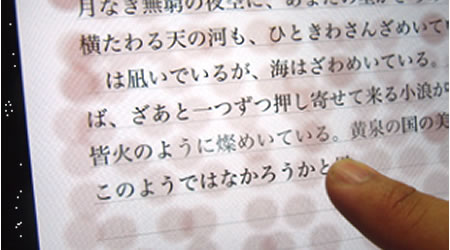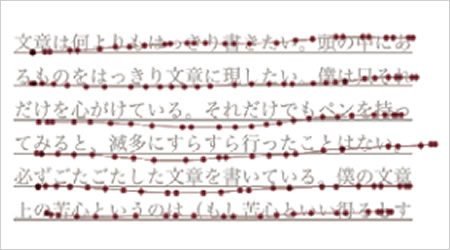 Workshop using "Yu bi Yomu"
2011.8.20 at sasebo city museum shimanose art center, Sasebo, Nagasaki
By Kazushi Maruya, Junji Watanabe, & Hideyuki Ando.